Gallery
Lucky Star
    The owner of converted trawler "LUCKY STAR" abandons his ship outside Kinsale and leaves its crew without money, food or means of returning home to their families. Due to regulations the boat is forced to lie off Kinsale - but the Minister for the Marine & Natural Resources Noel Dempsey does nothing to intervene in their plight, despite local pleas. Readers may recall Noel Dempsey T.D. as the minister that gave the foreshore license to the SHELL OIL corporation against the best advice of state planning agencies and EU safety directives and brought in a law whereby the government could use compulsory purchase orders forcing load owners to sell their lands to commercial entities, (in the first case to SHELL OIL).  Thanks to Dempsey and the Fianna Fail government under Bertie Ahern, Ireland got a worse deal for the gas from the CORRIB GAS FIELD than did NIGERIA from their notoriously botched deal with SHELL for their states oil. Noel Dempsey is now retired from Irish politics (getting a very large pension from the state - Thank You) and has businesses and properties in RUSSIA, THE MIDDLE EAST  and God knows many other counties of good standing here. But back to the LUCKY STAR...

Locals, including the local canon (Canon David Williams) and the harbour master (Capt. Phil Devitt), resorted to taking food and other goods out to the crew by small boats for the crew's subsistence.

Eventually, after some weeks and after much pressure was brought, the boat is moved to the quays and the crewmen given tickets home.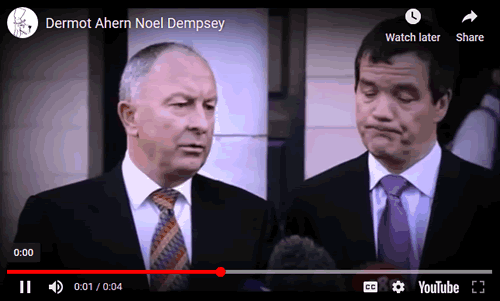 There are 4 images in category
There are 4 images in category